iSA-Comtech – a Smart Choice PHP website hosting plans provider, will help you join the largest community in the world, WWW, with just a few clicks. www.isact.net 
---
---
You will get a user-friendly Control Panel , and a great selection of FREE web tools like
the Instant Site Installer and the 1-click Web Apps Installer that will put your free cms, blog, e-commerce, or web gallery site online in minutes. 3 versions of PHP (PHP 4/5/6) and the latest stable versions of MySQL and PostgreSQL are supported as well.
We take care of both pre-sale and after-sale customer service and work for you round-the-clockWith any of our web hosting packages you will get a bunch of free-of-cost service bonuses that will help you get your blog, CMS, image gallery or e-school get online within minutes, and manage its popularity and accessibility right from your Control Panel. " www.isact.net "
OpenVZ VPS Web Hosting
With iSA-Comtech, you can get an OpenVZ virtual private server for as low as /month. Each OpenVZ VPS web hosting plan features a multitude of free-of-charge bonuses and offers a 99.9 percent uptime guarantee. You can also get our charge-free Hepsia web hosting CP, which is available with each Operating System – it enables you to host an unmetered number of domains and offers a ton of handy tools, which will help you better administer your website and your Virtual Private Server web hosting account.
---
Why iSA-Comtech?
At iSA-Comtech, our mission is to provide innovative web hosting technologies. Our hosting services are equipped with lavish storage space and monthly traffic allowances, domain name registration & transfer options, modern Domain and Email Managers, multiple websites hosting options, as well as free-of-charge bonuses, including a single-click PHP applications installer and a website building tool. All accounts can be easily managed through our multi-language web hosting Control Panel. A 24/7/365 tech support service is available as well. www.isact.net 
A point-and-click Control Panel

With your web hosting plan, you will get hold of our in-house developed hosting Control Panel, which will make managing your online presence a breeze. With one click of the mouse, you will be able to upload a file, to register a domain or to create a new email mailbox. It's that easy! You will also be granted access to comprehensive real-time traffic stats.
An all-embracing Domain Manager
Our proprietary Control Panel includes a full-featured domain name administration user interface from where you will be able to manage multiple domains at the same time. You will be able to register and transfer domain names with one click of the mouse and to manage all their settings through this easy-to-use graphical user interface. You will be able to modify your WHOIS info and name servers, to lock/unlock domain names and much more.
A drag & drop File Manager

Your web hosting plan features a user-friendly file administration tool from where you can manage your files using simple drag 'n' drop actions. It is integrated into our in-house developed hosting CP and enables you to upload/download, archive/unarchive, move and copy files without much effort. Built-in file editors will enable you to manage your files without needing to log out of the Control Panel.
Different data centre facility locations

Since the data centre location exerts a sizeable impact on the performance of your web site, we allow you to pick from different data centre facility locations so that you can host your site close to your visitors. We work with 3 data centres located in the States, in Great Britain and in Australia. On the signup form, just select your web hosting package and then select the data centre that you want and we'll activate your hosting account there within a few minutes.
An instant web site installer

With your hosting plan, you will get a website installation tool, which will help you publish your web site to the Internet with three clicks of the mouse. Simply pick your website template and the type of site that you want to install (an online blog, a web shop, a photo gallery, etc.) and then click on the 'Install' button. It's just that easy! No programming or web design knowledge is needed to use this tool.
A money-back guarantee

We offer excellent-quality hosting solutions and a round-the-clock tech support service. With us, you will enjoy the fastest web site loading speed feasible. In case that you are not satisfied with the offered speeds and with the service quality, then you can take advantage of our unquestionable thirty-day money-back guarantee. So, opening an account with us is totally riskless.
We, at iSA-Comtech, are no different from our clients – we too would like the service or product that we purchase to work right so that we won't need to dedicate additional time so as to make it work properly. That is the reason why we reached the decision to launch our own hosting firm – so that we could supply the service that we ourselves want to use.
What Makes Us Unique?
While most web hosts employ the ready-made cPanel as a basis of their web hosting platforms, we reached the decision to build the Hepsia web hosting Control Panel. The chief benefit of this hosting Control Panel is that it offers billing, website and domain name management possibilities. This will save you the effort of logging in to different administrative panels to administer the stuff that belongs to you. With the Hepsia web hosting Control Panel, you will exert absolute control over all facets of your web presence and will be able to manage all your web sites and domains from a single place.
Our Hosting Platform
Having a one-stop Control Panel is something wonderful, but it's not sufficient. We built a web hosting platform powered by the powerful mixture of Linux and Apache, which permits us to guarantee you a hassle-free web hosting experience and to offer a ninety-nine point nine percent network uptime guarantee! We are also working with a number of data centre facilities located in different countries. These are places with people dedicated to keeping the hosting servers up. And we offer a 24-7 support service and a 1-hour support ticket response time guarantee, even though our customer care team members usually answer all queries in no more than twenty minutes!
Hepsia Advanced Features
The Advanced tab grants you swift access to an array of advanced tools, among them the Memcached distributed memory object caching system and the Varnish Cache web application accelerator, which will help you optimize your sites and apps without having to move away from the hosting Control Panel. Based on the hosting plan, these features are either added by default or are offered in the form of easy-to-get upgrades. InnoDB and NodeJS support is offered as well.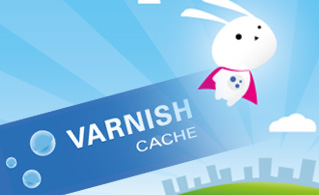 Varnish
Varnish Cache is a web application accelerator also called as a caching HTTP reverse proxy. You can install it in front of any web server that speaks the HTTP protocol and configure it to cache the content. Varnish Cache is really, really fast and will increase the speed of your site. One of the important advantages of Varnish Cache is the flexibility of its configuration language, VCL, which allows you to specify how incoming requests should be dealt with.
Memcached
Memcached is a general-purpose memory caching system for boosting the load speed of dynamic database-powered websites. It is used to decrease the number of times an external data source (such as a database or API) is read by caching data and objects in RAM. The Memcached distributed memory object caching system uses a two-tier architecture. The Memcached distributed memory caching system is used by some of the most regularly visited web sites on the World Wide Web and is supported by popular web apps like Joomla and WordPress.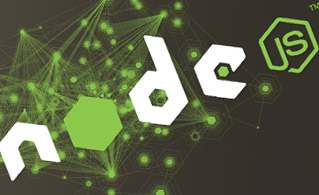 Node.js
Node.js is a software system for writing highly scalable network applications. Built on Chrome's JavaScript runtime, Node.js uses an event-based, non-blocking I/O model that makes it lightweight and efficient, excellent for high-performance content-heavy apps. Node.js uses Google's V8 JavaScript engine, libUV, and several built-in libraries.
InnoDB
InnoDB is the default database engine for the MySQL open-source DBMS. A database engine is the principal software component that a DBMS uses to create, retrieve, update and delete data from a database. Its latest edition offers considerable improvements in efficiency, security and functionality. InnoDB offers the standard ACID-compliant database transaction properties, along with referential integrity support. It is included as standard in most binaries distributed by MySQL AB. www.isact.net